Get the high points of our new research with this infographic, then go deeper into the surprising results and concrete recommendations with our free white paper Hacking Diversity With Inclusive Decision Making.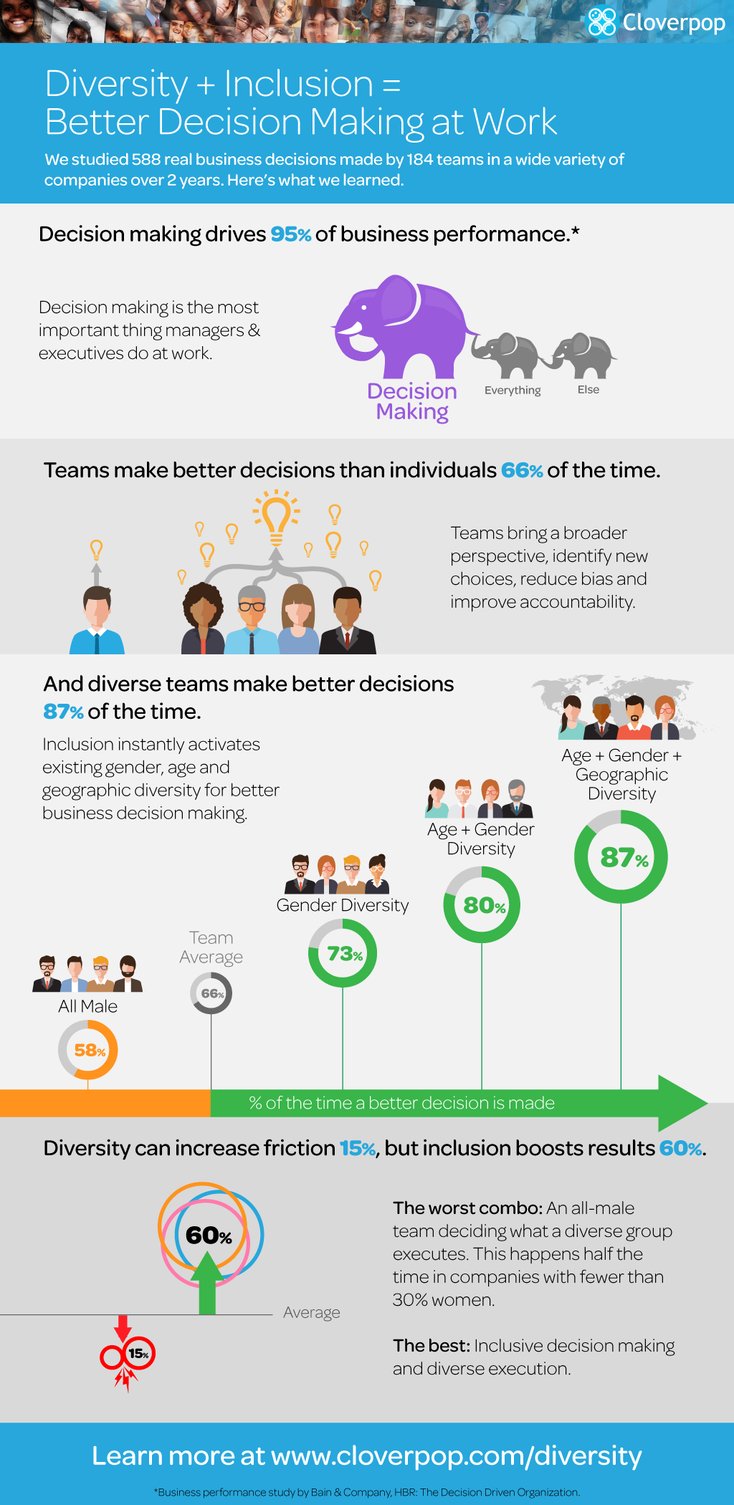 We studied 588 real business decisions made by 184 teams in a wide variety of companies over 2 years. Here is what we learned:
Decision making drives 95% of business performance.* It's the most important thing managers and executives do at work.
Teams make better decisions than individuals 66% of the time. Teams bring broader perspective, identify new choices, reduce bias and improve accountability.
Diverse teams make better decisions 87% of the time. Inclusion instantly activates existing gender, age and geographic diversity for better business decision making.
Diversity can increase friction 15%, but inclusion boosts results 60%. The worst combination is an all-male team deciding what a diverse group executes. This happens half the time in companies with fewer than 30% women. The best combination is inclusive decision making and diverse execution.
Learn more at www.cloverpop.com/diversity.
*Business performance study by Bain & Company, HBR: The Decision Driven Organization.