Learn How Inclusion + Diversity = Better Decision Making At Work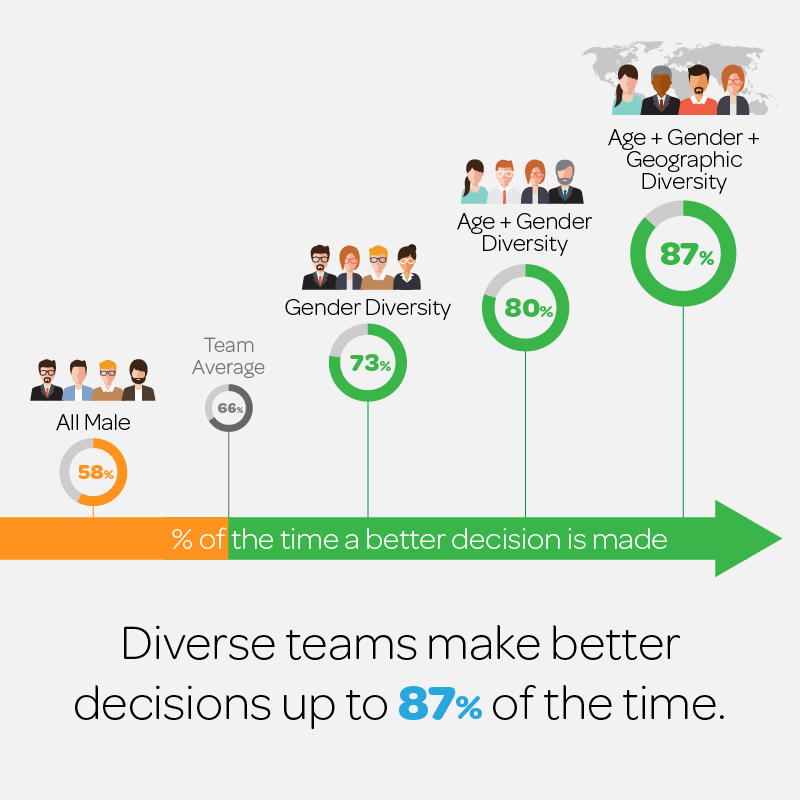 White Paper:

Hacking Diversity with Inclusive Decision-Making
Headlines appear every day about the lack of workforce diversity in even the world's most successful companies. Despite substantial investments of time and money, change is slow.
Inclusive decision-making helps you change the conversation. It can drive change in months by activating the power of diversity already present in your workforce, conferring a decisive competitive advantage to your business.
This white paper lays out a compelling new Cloverpop study with concrete recommendations that reveal how your company can:
Make better business decisions 87 percent of the time

Drive decision-making 2X faster with half the meetings

Improve decision team results by 60 percent
Start using inclusion and diversity to improve your business performance via the decision-making process. This white paper shows you how.
Enter your info to get the free white paper