Executives and Thought Leaders Rally Around Inclusive Decision Making To Advance Corporate Diversity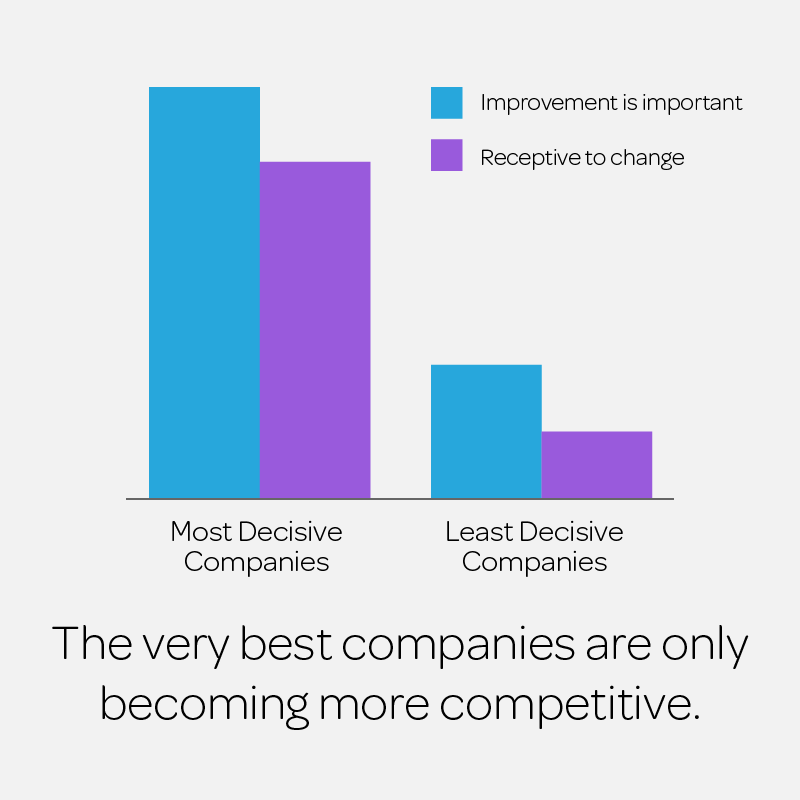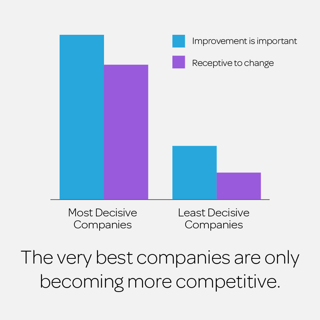 Corporate leaders, diversity experts and authors, and Silicon Valley entrepreneurs today expressed their support for the findings uncovered by Cloverpop's new study revealing the impact of inclusive decision making on business performance. The new research, published today, found that gender diverse business teams make 25 percent better decisions than all male teams, with this advantage increasing by up to 50 percent when a wide range of ages and geographic diversity are added to team compositions.
"The revolution in work won't come from automation, but rather power of behavioral data in professional settings. Cloverpop is one of the leading voices in this space; and this study proves it."
-- Laura I. Gómez, Atipica CEO and founding member of Project Include
"This research highlights the potential value of team diversity as a practical tool for architecting decision-making processes. That our decisions get sidetracked by biases is now well established. While it is hard to change how our brains are wired, it's possible to change the context of decisions by architecting the composition of decision-making teams for more diverse perspectives. Increasing awareness of inclusive decision making can help fight the perils of conformity and spark an ongoing organizational conversation that keeps diversity top of mind."
-- Francesca Gino, Professor of Business Administration, Harvard Business School
"Diversity and inclusive leadership have been at the root of [our] research over the past 10 years. In today's rapidly-shifting marketplace, it's imperative that corporations understand the link between innovation, diversity, and market growth. We've long said diversity and inclusion must go hand-in-hand to drive results. Cloverpop's research bolsters the case that employers who build diverse and inclusive teams see the best outcomes."
-- Laura Sherbin, CFO and Director of Research, Center for Talent Innovation
"This research adds to the growing proof that inclusion and diversity are a business imperative. Diverse teams make better decisions and have better outcomes. Given the competitiveness of the tech industry, if you don't have women and diverse people involved in decision making at all levels, you are putting your company in a vulnerable position."
-- Aileen Lee, Founder & Managing Partner, Cowboy Ventures
"To take full advantage of the decision-making power revealed by this research, you have to increase diversity in your company's talent pool. You have to make it a priority, an explicit business imperative with clear quantifiable goals. This also means that you make diversity one of the factors considered in selecting a candidate, along with all of the other typical things like experience, attitude, culture fit and education. It may take longer to find the right candidate, possibly 2-3x longer. But this research shows that it is worth the extra time. The best companies recognize that you need both - top quality talent and a more diverse workforce - to most effectively achieve business goals."
-- Kim Jabal, Weebly CFO and FedEx board member
"In the midst of a seemingly endless debate about the importance of diversity, this is fresh and powerful data to support the very real way diversity can improve team performance, by changing how we make decisions."
-- Natalie McCullough, General Manager, Microsoft MyAnalytics and Workplace Analytics
"Diversity and decisiveness are both critical elements of developing great talent and great organizations. It's exciting to see how measuring inclusive decision making reveals a practical way for executives to use diversity to build organizational decisiveness. And by improving how well diverse team members are included in the decision making process, organizations can unlock the power of diverse talent improve overall business performance."
-- Cassandra Frangos, VP Global Executive Talent and Org Development, Cisco Systems
"Important data-driven diversity research like this clarifies why inclusion correlates with fiscal responsibility. This study highlights a particular opportunity for the technology industry, which currently falls behind in proportional representation. Actively including more women in decision-making not only improves overall business performance, but also serves to inspire more women to excel in technology careers."
-- Alaina Percival, CEO, Women Who Code
"When you're blitzscaling, you have to move fast, and that means making the right decisions quickly. One of the best ways to improve decision quality is to build diverse and inclusive teams to make those decisions, and to use the right processes and metrics to enable more rapid decision-making. Diversity and inclusion isn't just a moral issue, it's a business performance issue that the smarter entrepreneurs and leaders in Silicon Valley leverage to help their organizations succeed faster."
-- Chris Yeh, coauthor of Blitzscaling: The Lightning-Fast Path to Building Multi-Billion-Dollar Scaleups, Stanford University Instructor, and Wasabi Ventures General Partner
"It's not surprising that gender-diverse teams make better decisions. Bringing different skill sets and viewpoints to the table combats the problem of 'groupthink,' where decisions are made by going along with what others in the group want, without exploring alternative options. In the technology industry, we're seeing momentum from organizations like ChoosePossibility, Project Include and Girls Who Code, to increase the number of women, especially in decision-making roles."
-- Samantha Walravens, coauthor of Geek Girl Rising: Inside the Sisterhood Shaking Up Tech
"That diverse and inclusive teams have better business results have been proven over and over, reflected in everything from startup exit prices to public stock values. Less is known, however, about why inclusion actually performs better. What I think this finding illustrates nicely is one of the very concrete benefits of inclusive teams: the increased generation of novel alternative options and the operational myopia that occurs in exclusive groups. Importantly, this also suggests that more than just hiring for diversity, we must also plan for it in organizational design by deliberately creating inclusive teams at all levels, particularly when decisions are being made. It isn't just hiring women – it is promoting them to positions of power and them listening to them when they get there."
-- Matt Wallaert, Chief Behavioral Officer at Clover Health
"This research is an excellent compliment to the previously published studies on the benefits of diverse workforces. From the existing body of research, we know that diverse teams are more effective at solving difficult problems, are more likely to create innovation, and have superior financial performance over all-male teams. Now, with Cloverpop's research, we see that diverse teams also make better business decisions. This study should serve as a cautionary tale to anyone who isn't already focused on creating a more inclusive workplace and increasing the diversity of their workforce."
-- Karen Catlin, Advocate for Women in Tech
"We are thrilled by how executives and thought leaders are embracing the results of our research," said Erik Larson, Cloverpop founder and CEO. "The conclusion is clear -- inclusive decision making activates diversity to increase business performance. We are excited to see the positive change that will happen as companies put our findings into action."
Sign up now for our free webinar on Tuesday, September 26, at 11 a.m. PT / 2 p.m. ET.
Download our free white paper today.