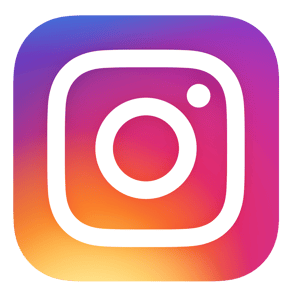 Innovative companies win or lose based on the speed and effectiveness of their decision practices. The First Round Review article "How This Head of Engineering Boosted Transparency at Instagram" unpacks the compelling story of a leader who took practical steps to transform his team's culture through transparency in decision-making.
Instagram started ahead of the game because they had early warning systems set up to detect problems. But that didn't mean the problems were easy to fix. The challenge demanded that engineering executive James Everingham use clear thinking and a consistent, disciplined approach across his organization to make change happen.
You Can't Manage What You Can't Measure
When James Everingham started as head of engineering for Instagram, he was troubled by the low transparency score in the employee satisfaction survey. Executives felt they were giving managers the data they needed to make better decisions, but he discovered a problem when he asked people across the organization how they defined transparency.
"I realized that without a common definition, you'll disappoint someone no matter what you do," he said. "You're also potentially opening up the door for someone to weaponize the concept against you, leveling accusations that you aren't being transparent."
So Everingham and his team set about defining what transparency is, landing on four characteristics:
Clear and consistent communication
Clarity on how decisions get made
Honest and clear feedback
Admitting when we are wrong
Of the four characteristics, Everingham saw one obvious deficiency.
"We were already practicing three of these, but we weren't set up to even support that second statement. This is what unlocked it for me," he says. "I realized it all came back to clearing up decision-making."
Instagram isn't alone. As our research shows, the lion's share of managers and executives fail to consistently track, communicate and improve their decision-making. Because decision-making drives 95% of business performance, the future of work hinges on transformational decision practices.
How Decisions Get Made
Everingham discovered that his perception of transparency in decision-making was all about communications, telling everyone what is happening or admitting that mistakes were made. But when most employees complained about a lack of transparency, it was often because they didn't understand why or how decisions were being made.
"It's the feeling that decisions sometimes roll on down from the lofty perch of the leadership team, seemingly out of nowhere," he says. "Instead, pull back the curtain on how decisions are made, putting some process and principles behind it so it's not this mysterious black box that's ripe for speculation."
Using RACI To Solve Transparency In Decision-Making
Like Coinbase and many other companies that have either established a system for decision-making or tapped into an existing methodology, Everingham settled on the RACI model for assigning roles and making decisions by identifying up front who is:
Responsible
Accountable
Consulted
Informed
Having a single decider model was the most important consideration for Everingham's team, so they always started by defining a single person who was accountable for the decision. Then they would list everyone else who would be responsible, consulted, and informed throughout the decision-making process.
"We had to make our decision-making understandable, consistent and repeatable," he said. "We also had to ensure people understood who was the single person making a particular decision. It was about standardizing our algorithms and guidelines."
Instagram is a strong example of the three critical best practices I see in high-performance decision teams. These teams make it a consistent practice to fill the right roles, with a single point person to drive the decision. They use standardized processes to get input from key stakeholders and openly share perspectives before deciding. And once a decision is made, they communicate the what and why of the decision, including who was involved and how they contributed.
Why Are We Doing All of This?
For Everingham, the final piece of the transparency puzzle was to establish why they were putting in all this effort. He wanted very explicit goals to rally and focus everyone. They came up with more than 20 important outcomes before settling on a few top organizational principles for Instagram's engineering team. These three stand out to me as universal principles for every successful innovation team:
Move as fast as possible
Build clear accountability with the fewest decision-makers
Scale to a much larger organization
Everingham realizes this can all sound like "pointy-headed management stuff," and he agrees that these problems can be easier to sort out on an ad hoc basis in smaller organizations. But he gained a new perspective on the importance of investing for the future after turning the tide in a large organization, "There are just so many ways for decision-making to go wrong, whether it's too many owners, too much of a focus on consensus or an inability to capture or articulate the decision before you...It's a good team muscle to build."
In the next 10 years, half of today's S&P 500 companies will disappear. Transforming your organization's decision-making using effective decision practices and modern digital systems is your best chance of survival. Instagram had a clear innovation mission, and Everingham used transparent decision-making to successfully pull it all together in a living process.
Contact us today to see how Cloverpop's software solution can help you scale better, faster decision practices at your company!
From an article originally published on Forbes.