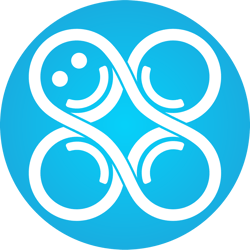 New "CRM for decisions" tracks, communicates and improves decisions, increasing innovation and boosting business results
San Francisco, CA – October 17, 2018 – Cloverpop today launched the first complete system of record to help companies improve decision practices at scale. The software is used by leading companies like Cisco Systems, Sanofi Pasteur and Moss Adams to increase performance and innovation through a single source of truth for faster, better decisions.
The offering extends Cloverpop's existing decision collaboration software to provide the only solution for tracking, communicating and improving business decisions across the enterprise. Breakthrough decision practices will become even more important as the pace of business accelerates and humans and artificial intelligence (AI) make more decisions together.
"Business today moves incredibly fast. Yet decision practices are mostly stuck in the past, snarled in ad hoc tangles of meetings and messages," said Erik Larson, Cloverpop CEO and Founder. "Cloverpop does for decisions what CRM did for managing and tracking customers. We combine easy-to-use software with organizational assessments and training to drive change and deliver a higher return on decisions. Our customers decide twice as fast with half the effort and 75 percent better choices."
Companies face a digital decision gap. Decision effectiveness drives 95% of business performance. Yet unlike other important business activities, there is no single digital source of truth to communicate and track decisions and continuously improve decision practices. This lack of clarity results in email and meeting overload, delayed decisions and slow execution that throws sand in the gears of innovation.
"To compete in the digital economy, it is imperative for organizations to make smarter, more timely decisions at scale. Codifying those decisions for the enterprise and socializing them to align people, work, and outcomes is one of the keys to digital success," said Shawn Fitzgerald, IDC's research director, worldwide digital transformation strategies. "Tools for enabling this and the related insight into what decisions represent open up more transparency across the enterprise, leading to more effective execution and speeding up digital transformation efforts."
Cloverpop is the first solution to address this problem with dedicated cloud software for accelerating how decisions are made, communicated and executed across a company.
"Using Cloverpop has cut our meeting time in half and improved our ability to communicate and track our decisions," said Audrey McLaughlin, Business Operations Manager at Cisco Systems.
"Teams are under intense pressure to produce results quickly and consistently," said Renee Cullinan, CEO of leading collaboration consultancy Stop Meeting Like This. "Cloverpop helps organizations establish decision practices that lead to greater effectiveness, efficiency and engagement -- and ultimately greater performance."
A Transparent And Accountable Future For Human + AI Decisions
Companies are preparing now to compete in the human + AI future. Before AI can become a full partner in business decisions, machine learning algorithms need trustworthy training data. Cloverpop is building a de-biased database of decisions to serve this need.
Innovative leaders delegate decisions to the edges of the organization where people can innovate fastest. This decision delegation will happen with increasing input from AI as digital transformation changes how work gets done. Because effective delegation relies on transparency and accountability to maintain trust, Cloverpop will help businesses keep track of how people and AI each contribute to decisions.
Decision System of Record
Similar to enterprise software for managing customer relationships, Cloverpop is a system of record for managing business decisions. It creates a single source of truth about what was decided and why, with a full context database including who was involved, what information and choices were considered, and how results compare with expectations. Tagging, searching, and filtering make decisions easy to find. The platform API can round-trip decisions with thousands of popular applications.
Decision Collaboration
Cloverpop speeds up and encourages inclusive decisions with quick Decision Polls to collect team input before meetings and cut discussions from hours to minutes. For more power, Guided Decision Flows and Custom Decision Templates step people through proven practices for framing and weighing in on decisions to identify better choices faster and avoid bias.
AI and Algorithms To Improve Decision Outcomes
Cloverpop's Decision Coaching AI helps decision owners by suggesting specific actions to improve decision results with the least effort. Advanced Choice Algorithms point out better choices based on team ranking, fit with goals and risk/benefit trade-offs.
Decision Sharing And Results Tracking
Cloverpop one-step Record and Share workflows and interactive Decision Summaries make it easy to communicate decisions with full context to everyone who needs to know. Decision owners can delegate tasks and follow up on results with complete visibility.
Decision Velocity And Decision Quality Dashboards
Cloverpop's first-ever decision database makes it possible for leaders to accelerate innovation with metrics that track and analyze the speed, quality, and results of decision practices over time.
Pricing and Availability
The Cloverpop platform is available for an annual fee per decision owner plus an annual platform fee. All other team members are free. The platform fee includes the cloud software with integrations and analytics, as well as organizational assessments and training to maximize customer success. All features are available to customers immediately.
Download our free 7 Breakthrough Decision Practices white paper, or schedule a demo at www.cloverpop.com/getademo.