Guest Blog--On Making Better Decisions: Or, Why We're Clover the Moon for Cloverpop!
admin
Apr 12, 2017 2:13:10 PM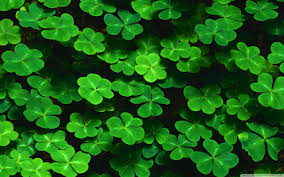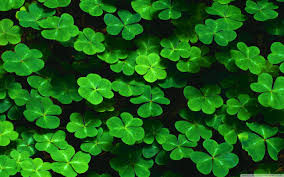 Cloverpop has helped Ian Martin Group"make more inclusive, more transparent and more effective decisions faster." We are honored to re-post this wonderful blog written by Meaghan McDonald.
Around eighteen months ago, as a result of feedback from our employees on our company culture and to increase overall accountability and incorporate more diverse input into our decision-making, we made a commitment to change how decisions are made at Ian Martin.
The major shift is based on Dennis Bakke's book The Decision Maker. We implemented what Bakke refers to as the "The Advice Process," and the underlying principle of the concept, based on trust, is that every employee can make sound decisions in the best interests of the company. The problem is that traditional companies do not always approach decisions in a way that allows the people who understand the situation most intimately to make the decision to resolve or change. Bakke's solution, which we have been following and evolving, is to change the culture around decision making by applying the guiding principles of trust and transparent communication. The result so far, which I can attest to, is that more people are engaged, invested, and accountable to the decisions being made.
When we started down the advice process path, our process was recorded using a document template in which the Decision Maker recorded a summary of the advice he or she gathered from interviewing people and collecting their advice and expertise. The process, however, was time-consuming and inefficient. We all know how hard it is to coordinate our schedules with others; imagine having to organize that while making a decision requiring everyone's input at different stages of the process! This method also became much like a game of telephone: since the decision maker was reiterating what was being said by the experts and advice givers, the input was often recorded inaccurately. These miscommunications missed the crucial nuances of everyone's feedback and decreased the overall value of the process. As a result, we missed our first target of 50 decisions made using the advice process during one year.
Business is Better in Clover
Then we had a huge Ah-ha! moment when we found Cloverpop, a tool designed to help people make better decisions. Cloverpop's claim to fame is that they help streamline enterprise decision making: as they put it, "decide twice as fast with half the meetings and 100% visibility." Add a dash of behavioural science and you've got an engine to drive and document decisions. This was initially rolled out on a trial basis and after some initial success, Ian Yates, our Chief Technology Officer, became our "Cloverpop Champion" to help all parts of the organization make better and more distributed decisions. As Ian says,
"Cloverpop allows us to make more inclusive, more transparent, and more effective decisions faster. The ability to track, follow-up, and rate the success of decisions also means we're continually improving our decision-making skills."
Compared to our previous process, Cloverpop provides more flexibility to the Decision Maker and Advice Giver. Collaboration and weigh-in all happens in the platform. In their own words, and in their own time, people can provide their wisdom, advice, and perspective from the comfort of their office—no meeting required. If someone feels that not enough context or background has been given, they can request information and begin a dialogue to clarify their questions. The Cloverpop approach has been especially effective in making sure everyone's voice is heard, since it provides the time and space that is not always available in a meeting setting where one or two strong voices can dominate a discussion. This is important to make sure our decisions are inclusive, informed, and based on the right input (not just the loudest voices!).
To put it simply, Cloverpop was a welcome change. The tool is simple to navigate, and everything is laid out for you in clear steps: it quickly organizes your suggested solutions, and then rates the potential success of these solutions. Although the decision maker has the final say, you can very clearly see everyone's alignment with the potential solutions. Then, once the final decision is made the involved parties can rate their buy-in. Everyone is kept informed at every stage of the process, and no detail is left unturned.
Breaking Ground for a More Decisive Future
Alongside the rest of the company, The Stewardship Council is learning how to use the tool—and more importantly, we're learning how to "break the habit."
What habit might you ask? In a traditional company structure, it is ingrained in the employee who is making a decision to achieve group consensus, or to defer to a person with authority. I'm guilty of both. I currently chair the Stewardship Council, and can honestly say that I've struggled with embracing this new practice and breaking from these entrenched habits. Recently, when I was close to making an important decision for Council, my internal moral compass began to sound the alarm; I then found myself hitting send on an email to Tim Masson, Ian Martin's Chief Steward and CEO, asking for his permission to make the decision! Tim, who is great at reminding us to use the advice process, was kind enough to encourage me to use Cloverpop because he strongly believes in self-management and the benefits of ownership thinking.
As I mentioned earlier, I think it's important for everyone to remember that decision making is not about achieving consensus. Don't be swayed by the allure of accommodating everyone's wishes, or the feeling that all responsibility and accountability is on you. As a decision maker, you will find yourself uncomfortable at times. However, this is a good indicator that you are the right person for the decision, and you can rest assured that by using Cloverpop, your decision will come from an informed position from all parties involved.
Council has so far used the tool three times since December 2016. My biggest takeaway thus far from the process is learning to frame the decision correctly, which involves asking yourself the basic question, "What problem am I trying to solve?" It also requires you to be wary of leading questions, and to remember that the focus as decision maker should be inquiry, not advocacy, which is not always a natural feeling when making a decision. Inevitably, there will be growing pains; for example, one of our advice processes was not framed well and we scrapped it half way through. This is by no means a negative comment—it was a fail forward exercise and what we learned ensured success in our second advice process.
We also realized that setting an ambitious target of 50 decisions within the year wasn't the right goal for us. Quantity over quality is not the way to go in pursuing our primary target of more inclusive and distributed decision making process. Ultimately, we want more accountability throughout the entire company, and change does not happen overnight. Now, the council is looking for ways to continue to broaden the use of the tool to include more decision makers and more advice givers.
Really, our end goal is about increasing empowerment as much as it is about accountability: it is only by empowering all of our employees to make decisions and become informed advisors that we will harness the power of diversity to make better decisions and help the business prosper.
Meaghan McDonald
Meaghan's worked in Customer Service for over 10 years and currently supports our engineering contractors. When she's not helping others figure out paperwork, payroll and other stuff, she enjoys painting, drawing and crushing HBO series.