Map a path and take action
to transform your decision culture.
360-Degree Decision Transformation
Decision practices drive 95% of business performance and 50% of employee engagement. Get in touch with us to learn how we can help you:
Assess your organization's decision processes holistically.
Define best practices for the most critical business decisions.
Activate consistent decision skills with scalable tools and processes.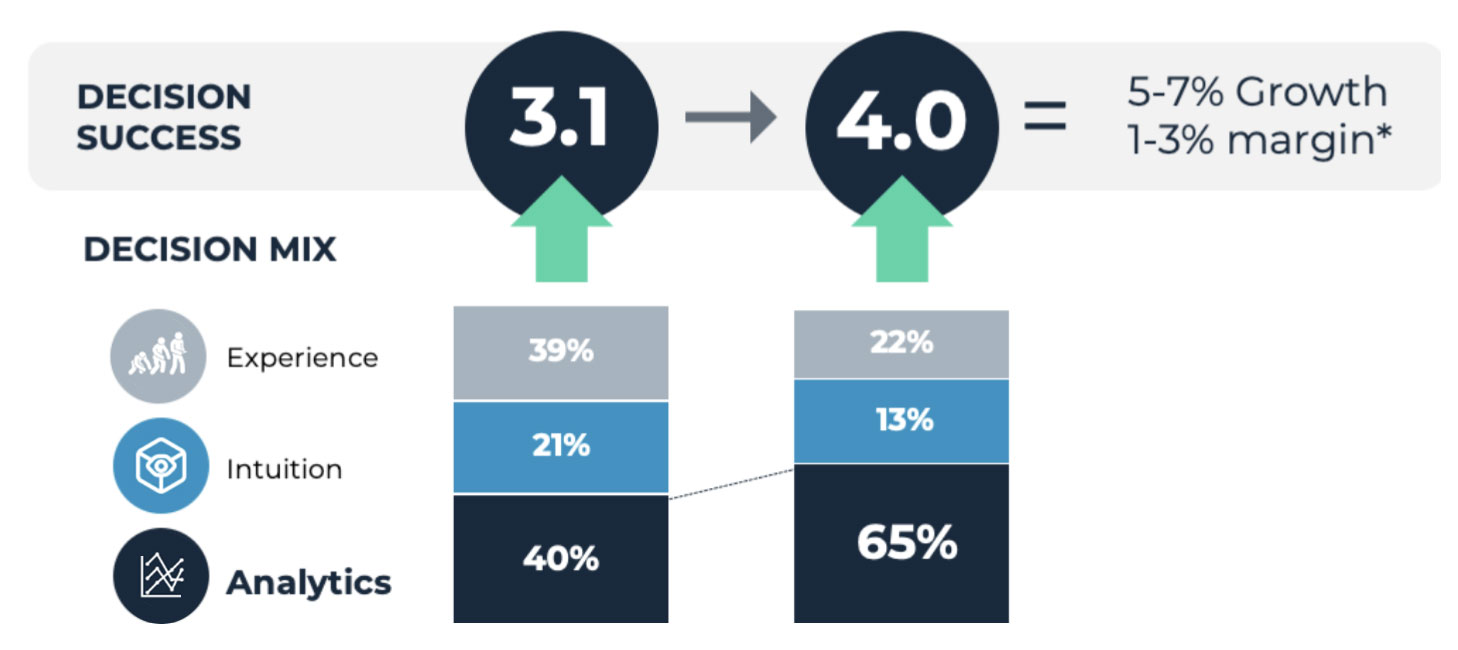 Use our proven methodology to transform your organization's decision culture. Together we will map your current state, define your optimal decision path and craft a plan to get there. Then we'll help you implement Decision Intelligence tools and processes to track, improve and digitize your decision-making processes, starting with the most important decisions first.
Transform Decision Outcomes
There is no leadership activity more important than decision-making, and no process more rich with low-hanging fruit for transformational improvements.
Through a combination of expert advisory services, deep organizational discovery and ground-breaking Decision Intelligence technology, we will work with your organization to:
Cut average decision time from 28 days to 7 days.
Double the rate of successful decision outcomes.
Increase earnings growth by up to 6%.
Ready to start? Let's transform decision-making at your company.