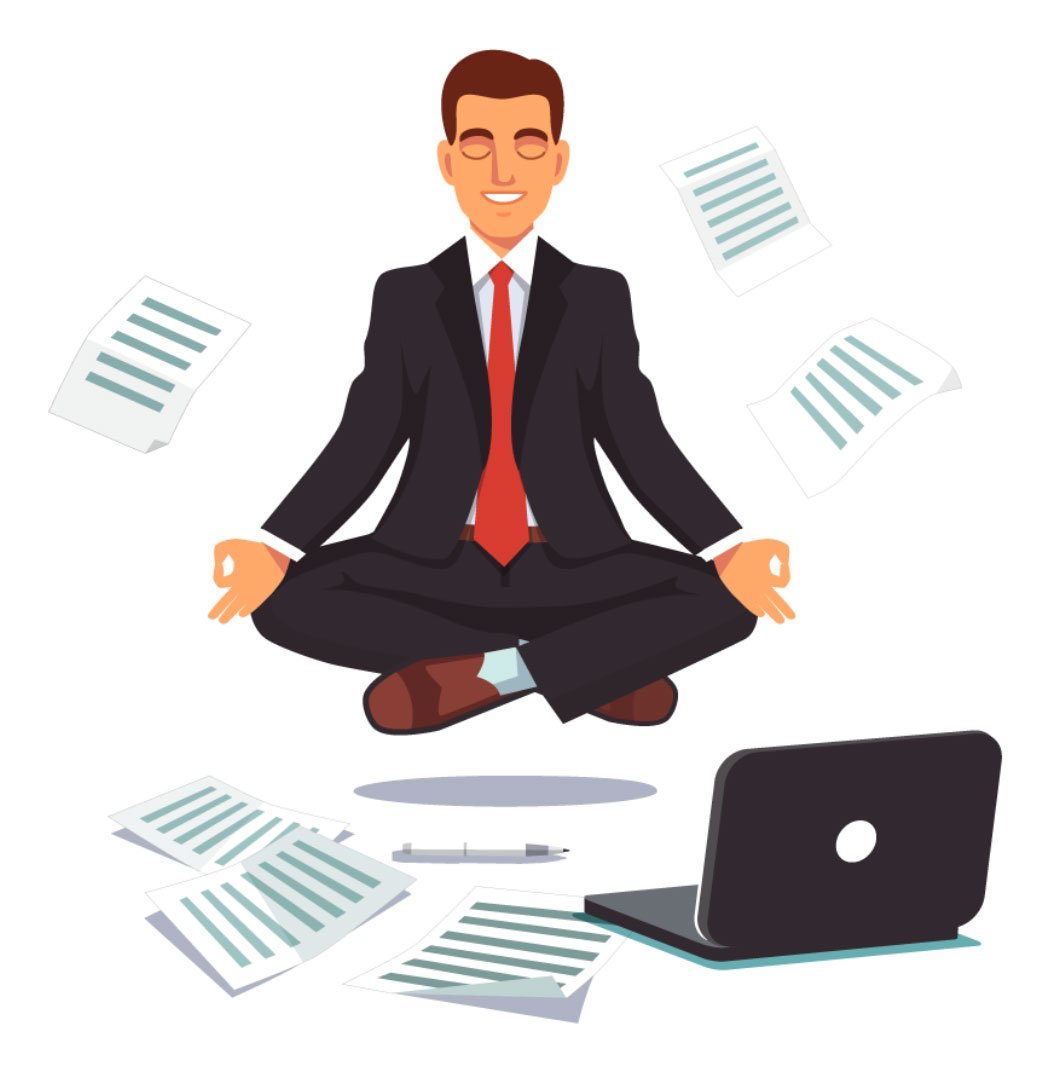 Make Better and Faster Decisions
Cloverpop is the go-to enterprise decision intelligence platform to drive better, faster decision-making across your commercial organization.
Decision making is your company's most valuable asset. Our system helps teams make the best decisions by instilling effective decision processes, improving collaboration, and recording decisions to learn from results and drive superior performance.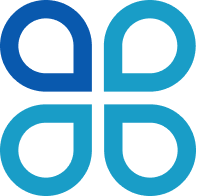 Cloverpop Decision Intelligence Platform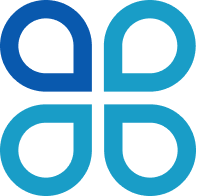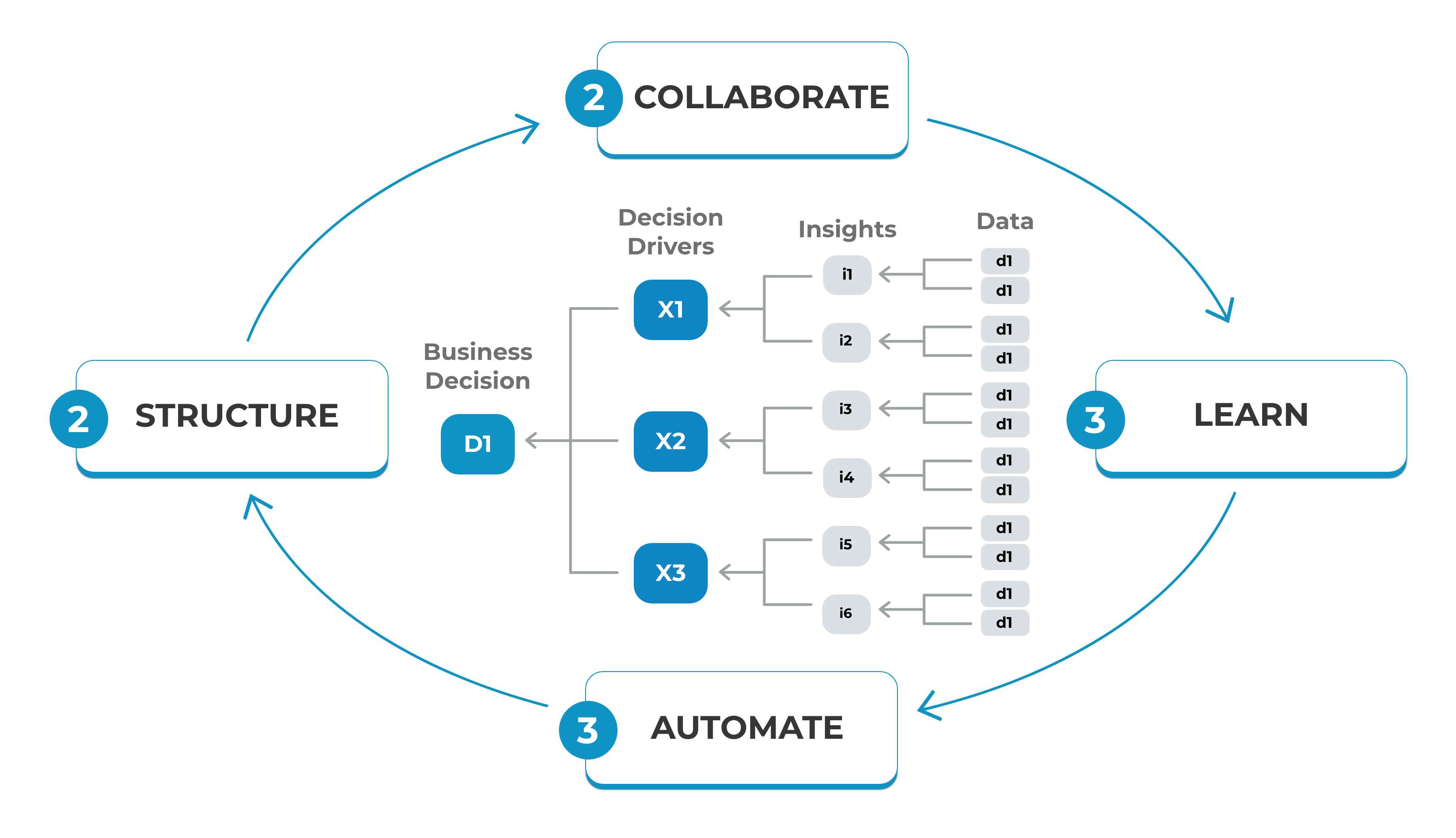 Cloverpop's interactive decision trees help business leaders define problems and frame decisions the best way every time.
Identify key questions and insights needed to make a decision.
Define decision drivers to incorporate important data.
Drive consistency with your organization's own "best practice" playbooks.
Drive

decision logic and consistency
Cloverpop Decision Playbooks are pre-built step-by-step guides to making specific business decisions based on your organization's best practices, methods and processes.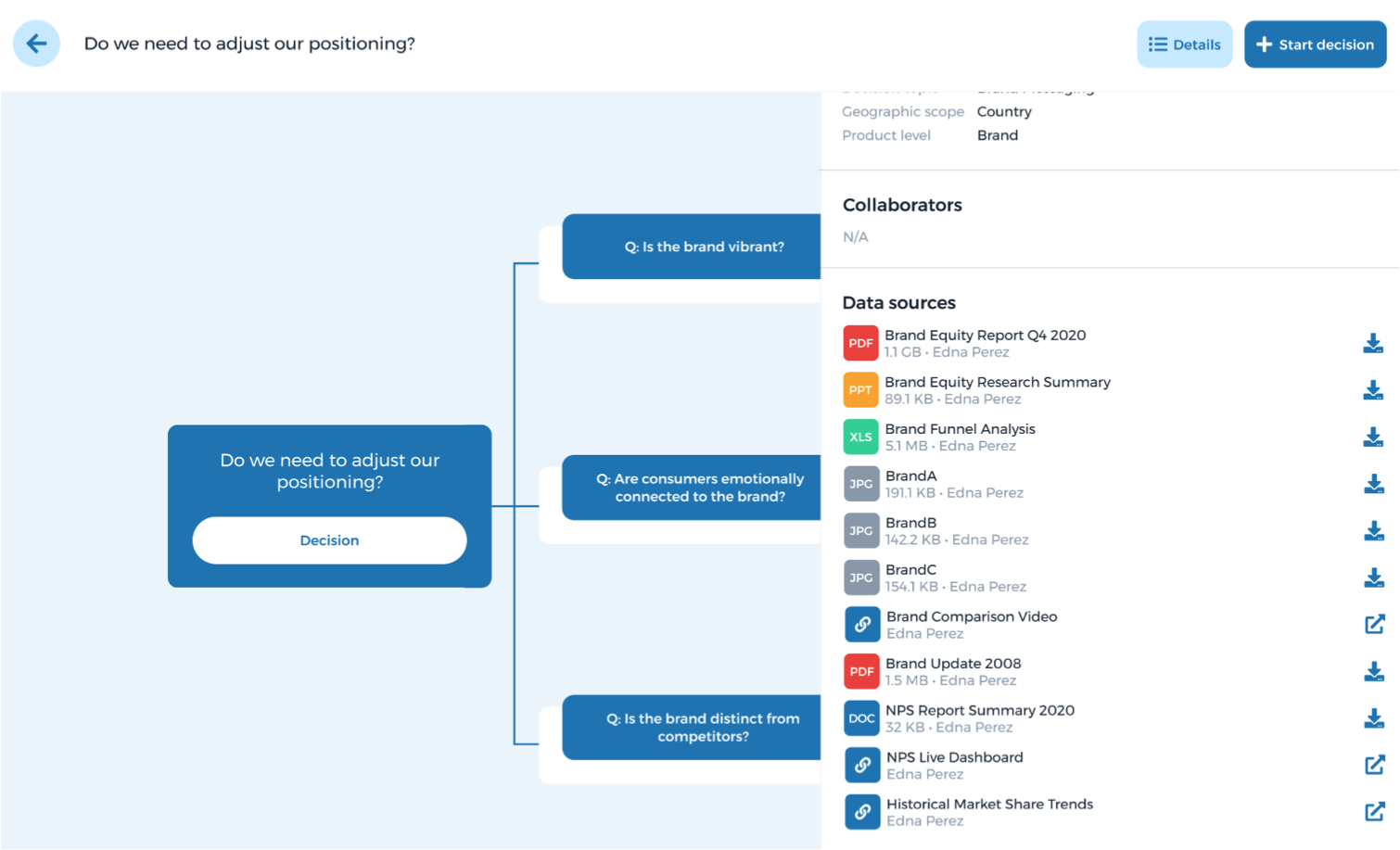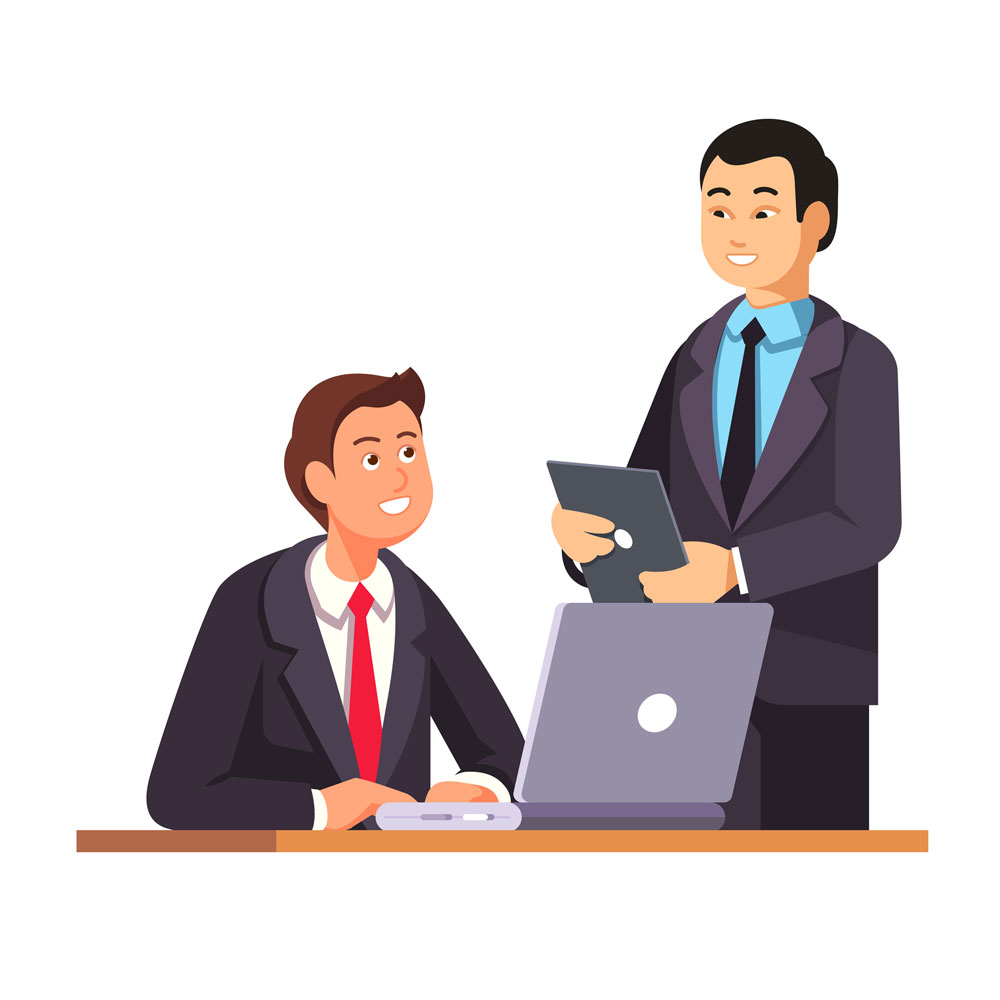 Manage the decision process collaboratively to gain buy-in and speed up decisions from 28 days to 7 days.
Work cross-functionally to complete "branches" of the decision tree, increasing engagement and transparency.
Permissions and security protocols keep teams aligned and information secure.
Streamlined Decision Workflows
Predefined Decision Roles
Microsoft Teams & Slack Integration
Cloverpop integration with Microsoft Teams, Slack and email means team members can get decision work done where they already spend their time, without needing "yet another system."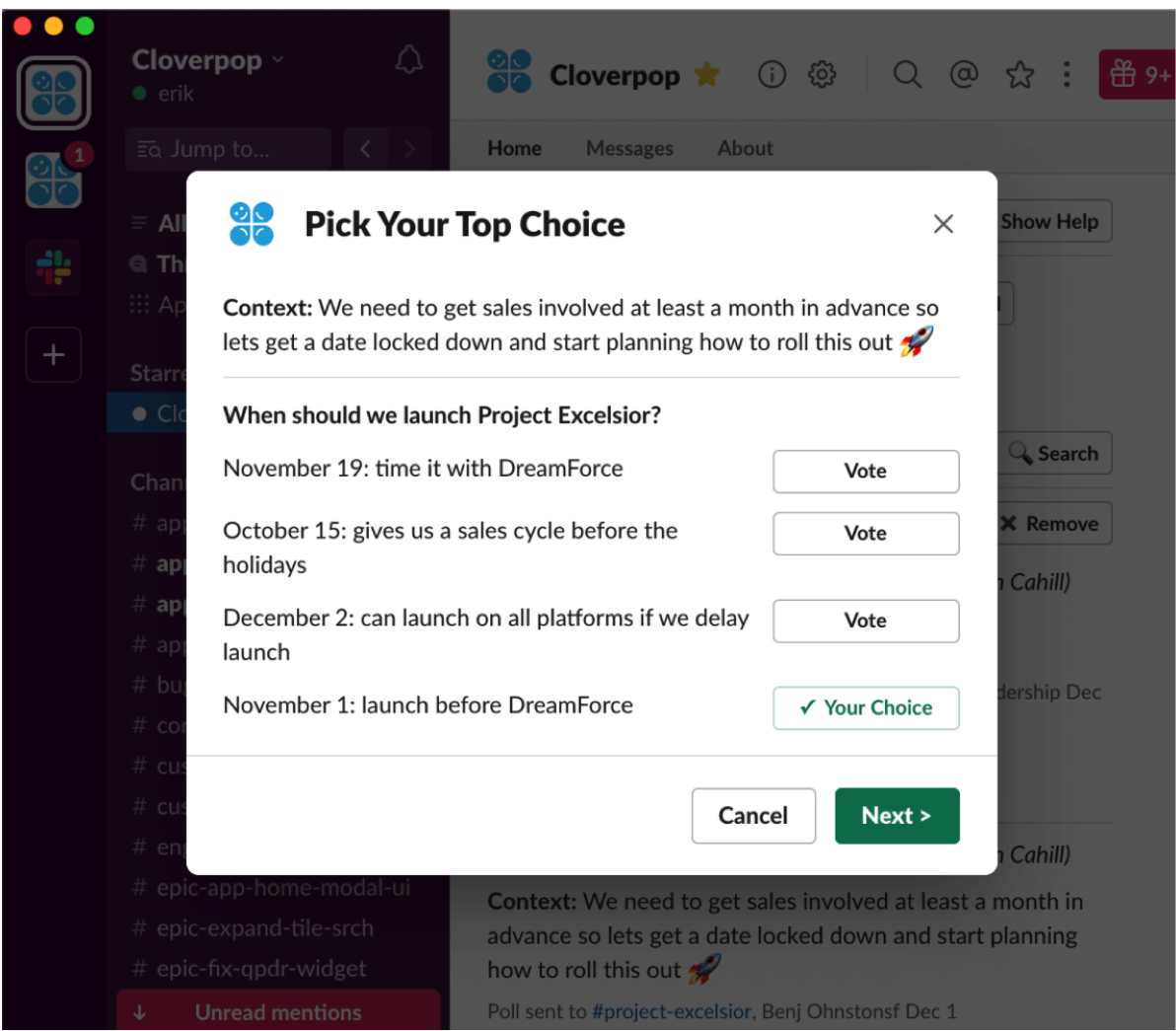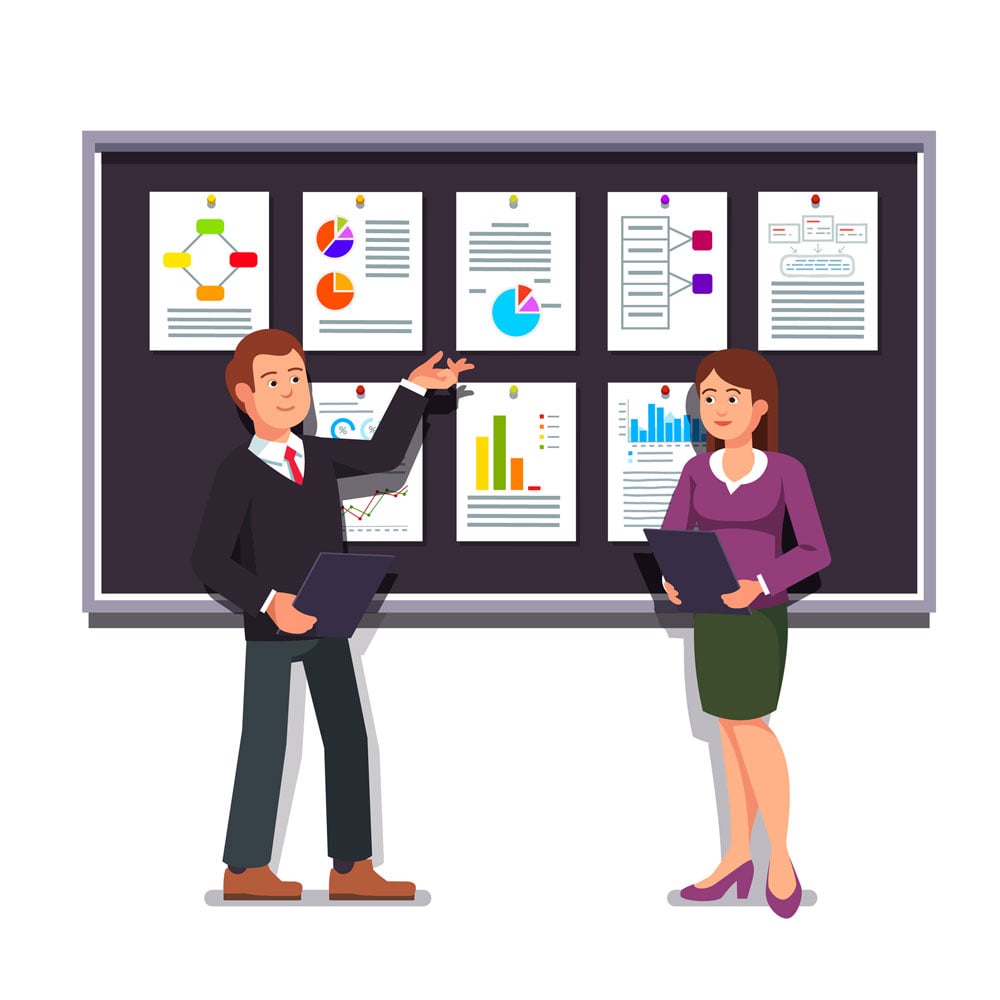 Learn from past decisions to improve future decisions and increase organizational knowledge sharing.
Track decision effectiveness, quality, velocity and goal attainment.
Measure decision efficiency and value to manage time and resource requirements.
Analyze decision structures for faster, more predictable, more successful outcomes.
Decision Results Tracking
Decision Process Optimization
Never

forget another decision
The Cloverpop Decision Bank makes it easy to track pending recommendations, remember past decisions, and track decision results so everyone stays in the loop and learns what works best.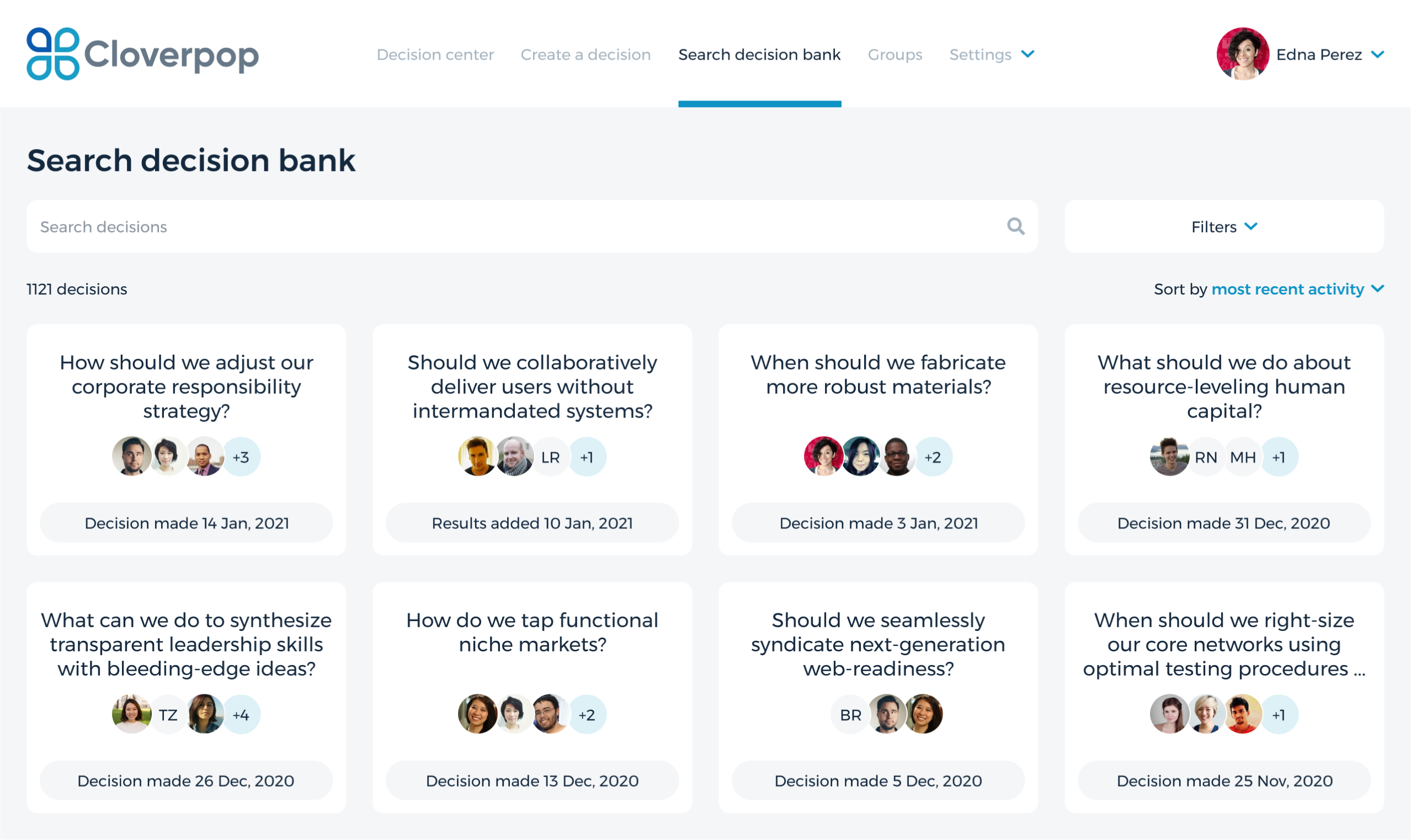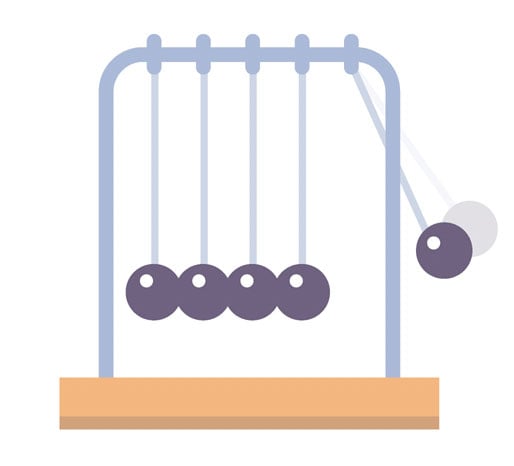 Automate decisions using D-Sight, our AI platform that ingests market data, generates insights, and highlights decision recommendations.
The conversational UI elevates insights from mere "data observations" to the level of specific business decisions, structuring decision trees with optimum decision-making inputs.
Actionable Decision Recommendations
Cost-Saving Data Analysis
Insights

in ¼ the time for ½ the cost
Our D-Sight platform automates analysis of market research data, tying insights directly to critical business decisions and providing actionable "over-the-horizon" recommendations.