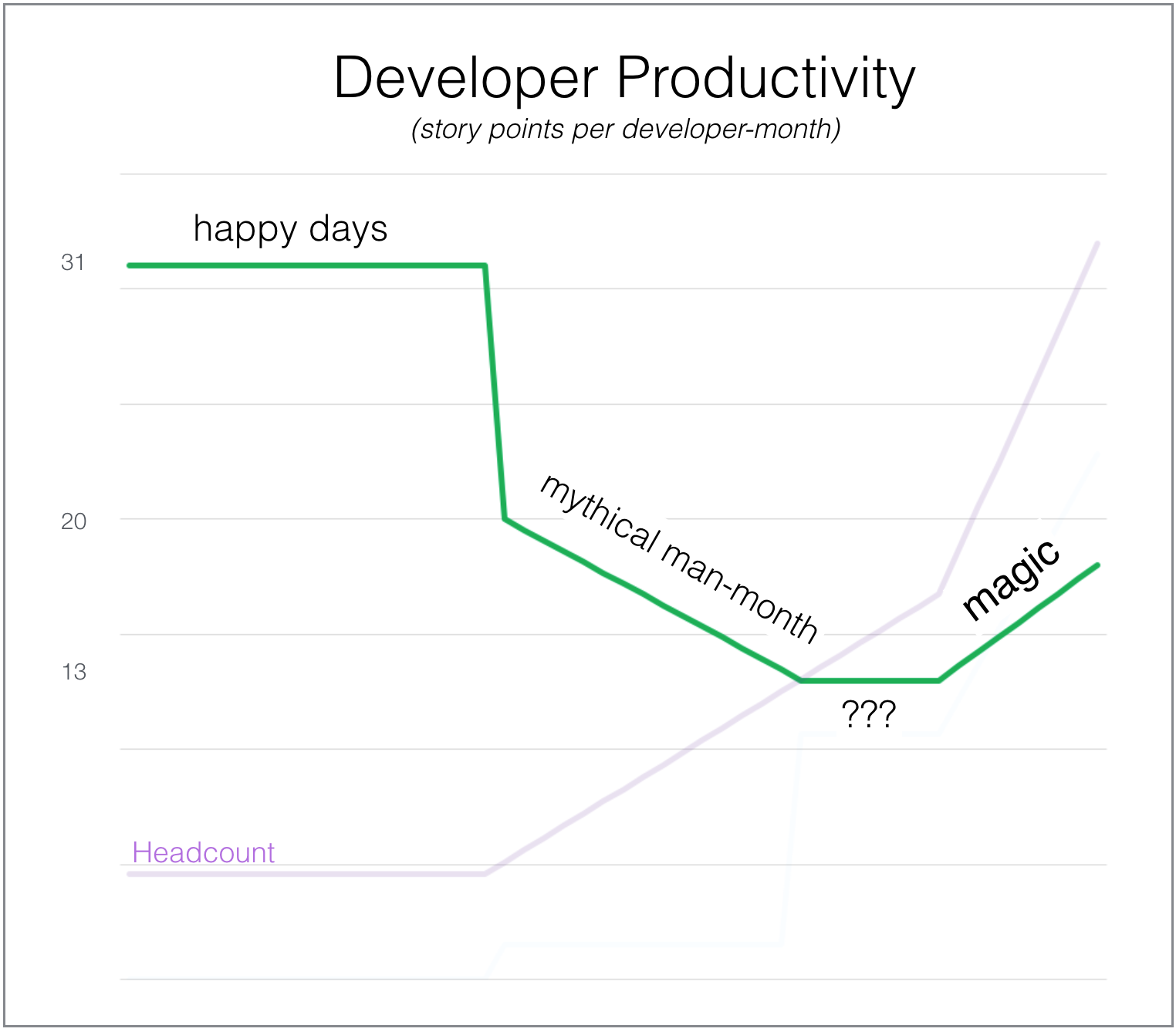 ...And Found A Way To Make Agile Development Even More Agile
Every engineering leader knows about the Mythical Man-Month -- the wishful idea that a software project can be delivered faster simply by adding more people. We've all tried and failed at this. Recently, Cloverpop faced this problem as our engineering team grew faster and faster with each round of funding.
The higher the headcount, the more time each person spends trying to coordinate with everyone else. More questions, more training, more politics, more documentation, more meetings. Especially more meetings. So nobody was more shocked than I was when our per person productivity actually increased after a recent round of hirings. It felt like the software equivalent of a perpetual motion machine. It was magic.